NOPERA
ROYA
A dry and very fresh muscat that comes from terraced vineyards, with a median age of 30 years located at various altitudes of 300 to 800 meters.
Fermentation takes place in small, stainless steel tanks to ensure production control. The wine has a bright, light yellow colour, with golden hues, typical of Samos muscat. It brings floral and fruity aromas to the nose, notably those of citrus, apricot and rose. It is rich to the mouth, with strong flavours of tropical fruits, melon, pineapple and lime.
This unique combination of richness, acidity and freshness, topped up with a twist of the exotic, makes it one of the best dry muscat wines of Samos.
Etiquette painting by Kitty Sterling


Roya Gold Medal
Award 2017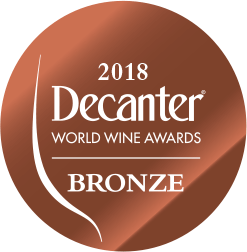 Roya Bronze Medal
Award 2018